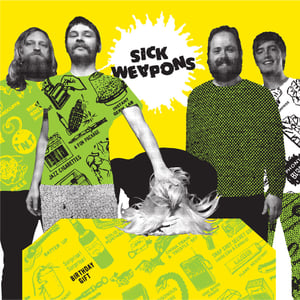 $

11.00
Long awaited debut LP from Baltimore's SICK WEAPONS!
Released in celebration of their reunion show Nov. 9th at Metro Gallery for U+Nfest!
Limited to 300 copies on colored vinyl.
This is a web order for pick up these will NOT be shipped. Only order this if you can pick them up from Josh's house
TO BUY ONE VIA MAIL ORDER GO HERE: Reptilian Records
We will have copies at CELEBRATED SUMMER RECORDS in Hampden soon.
Includes MP3 DOWNLOAD CODE.